Today you can read the empowering birthstory of a natural twin birth in the Haga Hospital in Den Haag, Netherlands. The parents didn't want to know the genders of the babies. So this would be a big surprise! Will everything go as planned and hoped for?
The first meeting
It is July 7, 2019 when I meet G. and M. They are expecting twins at the end of July and don't yet know the sex of the babies. M. would like to give birth naturally. The babies lie well in M.'s belly, but giving birth to twins will always be scary. Because there is a lot of space in the womb after the first baby is born, it may happen that the second child will turn.
Wow, the first meeting was great! I immediately felt a good connection with G. and M., an inspiring couple from California who travel around the world. You can imagine that I did a dance of joy when I heard that I was allowed to shoot this birth!
Additional monitoring
In the following weeks, we kept in touch via WhatsApp. On July 19 I received a text message that G. and M. are in the hospital because there is a suspicion of preeclampsia.
Fortunately, they can go home again, but additional monitoring will take place in the coming days. The test for pre-eclampsia later unfortunately turns out to be positive and they have to stay in the hospital from July 20 until birth. G. sends me a video of a dancing M. So nice to see that they remain happy despite the circumstances and that they make the most of it.
Dancing in the delivery room
On July 24, the labour induction is started with a Foley balloon. In the meantime, it's 36 degrees Celsius outside and G. and M. brought their own fan from home because it was so hot in the delivery room. It looks like the babies will be born at Californian temperatures.
And on July 26, M.'s water is broken and the administration of oxytocin (contraction inducers) is started. At 4.26 pm I receive a text that M. is at 4 cm dilation, but that I can wait until 6 pm before I leave for the hospital.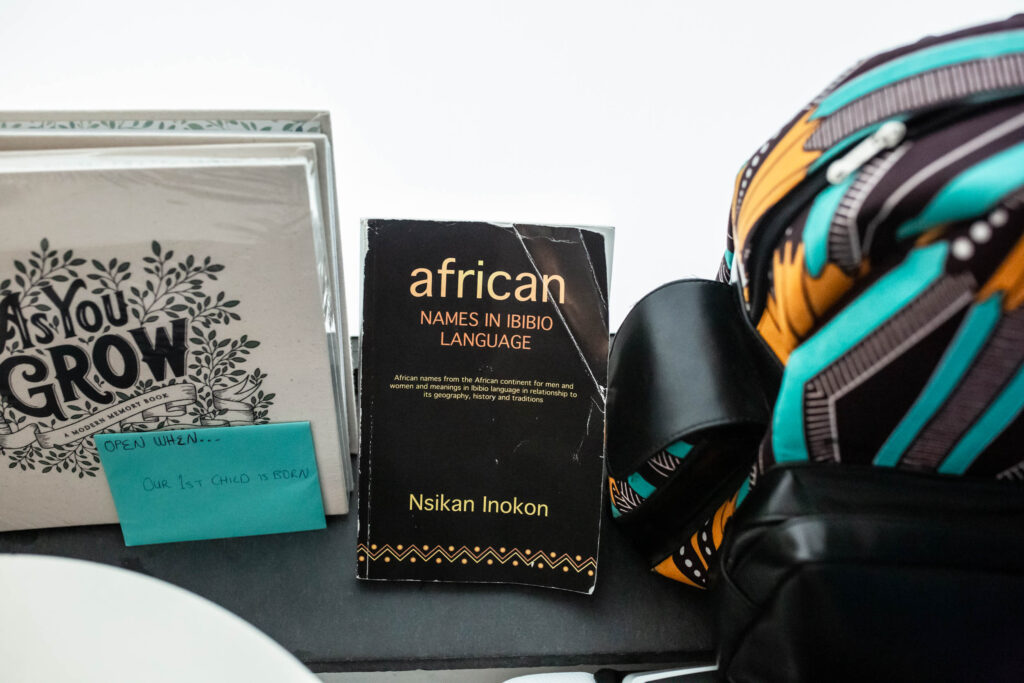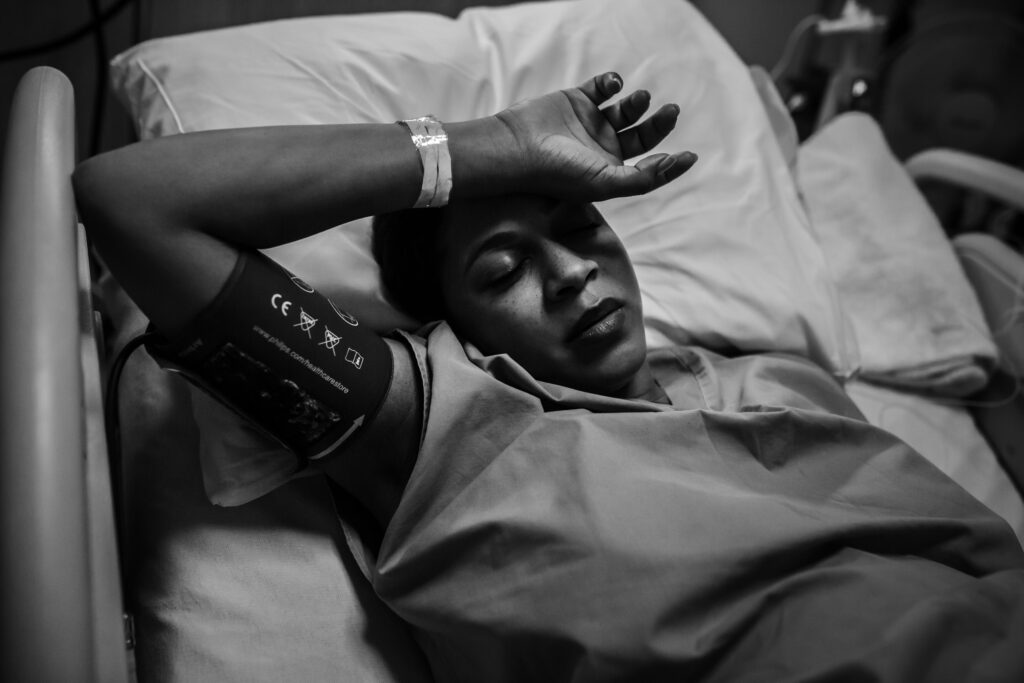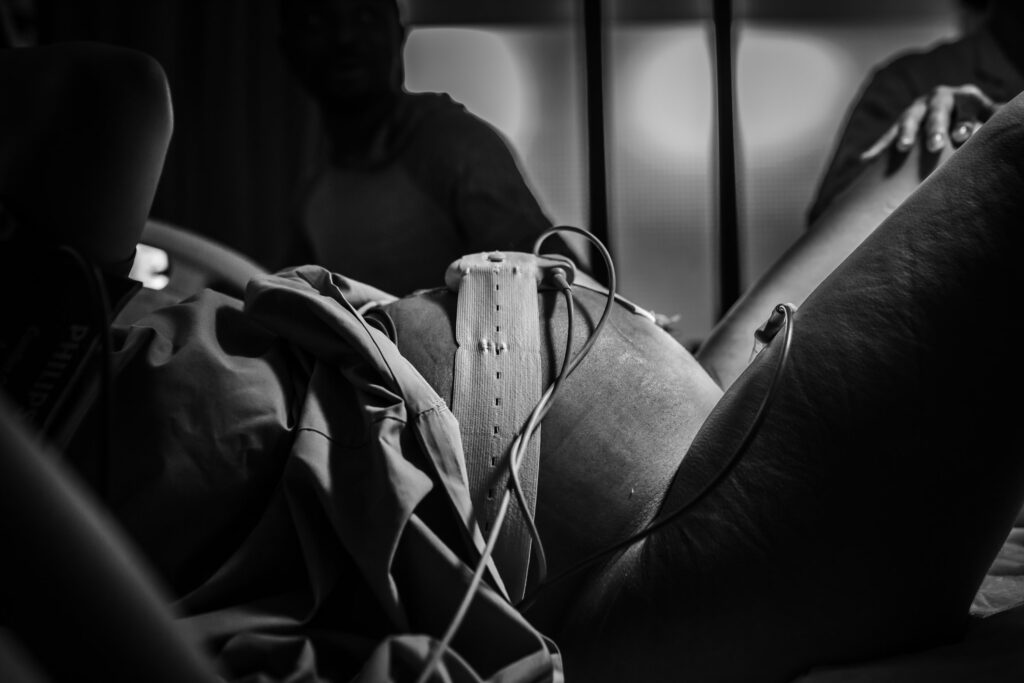 I arrive at the Haga hospital in The Hague just before 7 pm. When the dilation is looked at again, Mariel appears to be already at 7cm dilation! Despite the epidural, she has to endure every contraction.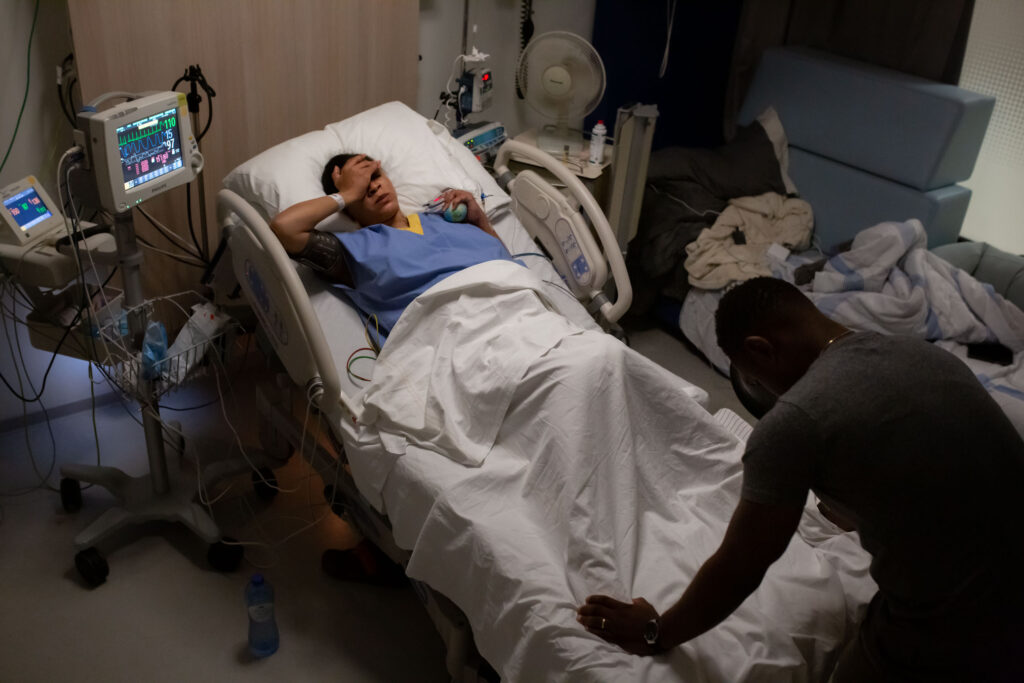 Best music ever
In the meantime, the best music I've ever heard during a delivery is playing in the delivery room. From cheerful African beats to the Spice Girls. G. meanwhile shows me photo albums and a video of his father's coronation. It turns out that his father is the clan head of the Awa Afagha clan in Nigeria!
I will never forget that at one point the nurse and the gynaecologist were dancing in the delivery room. Not much later M. was fully dilated and the moment had come when she could almost welcome her children! Sooo exciting: will it be boys or girls? Or a boy and a girl?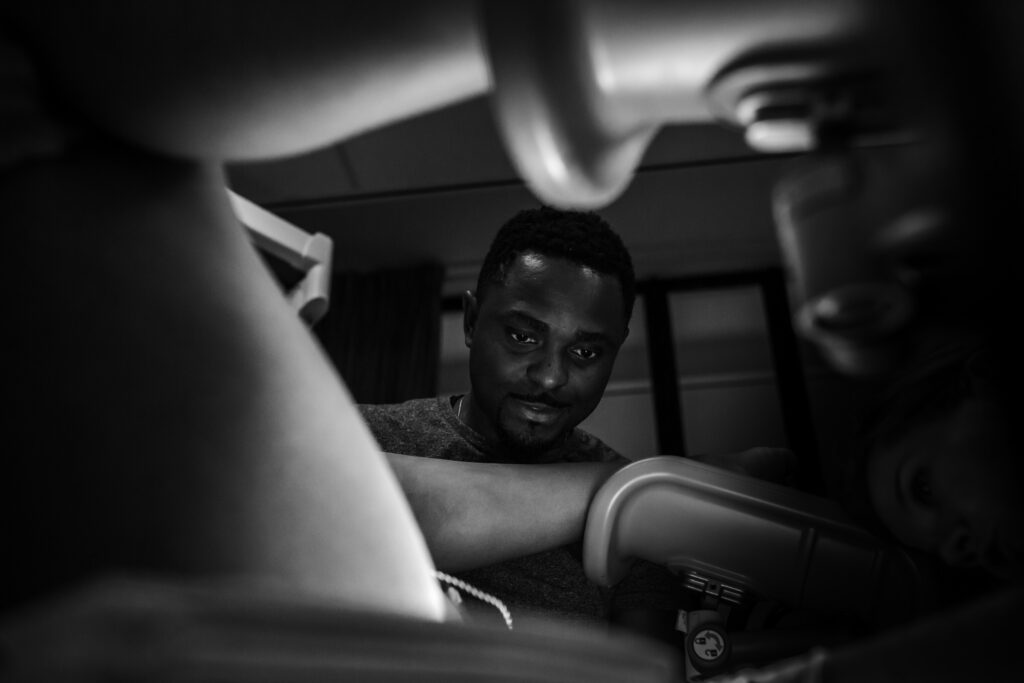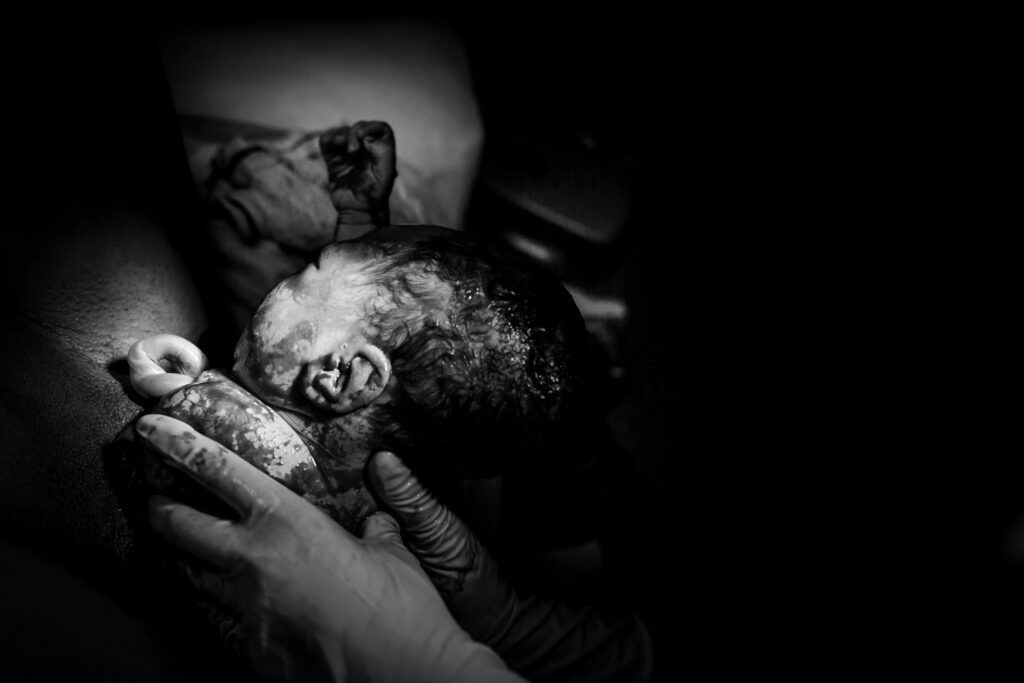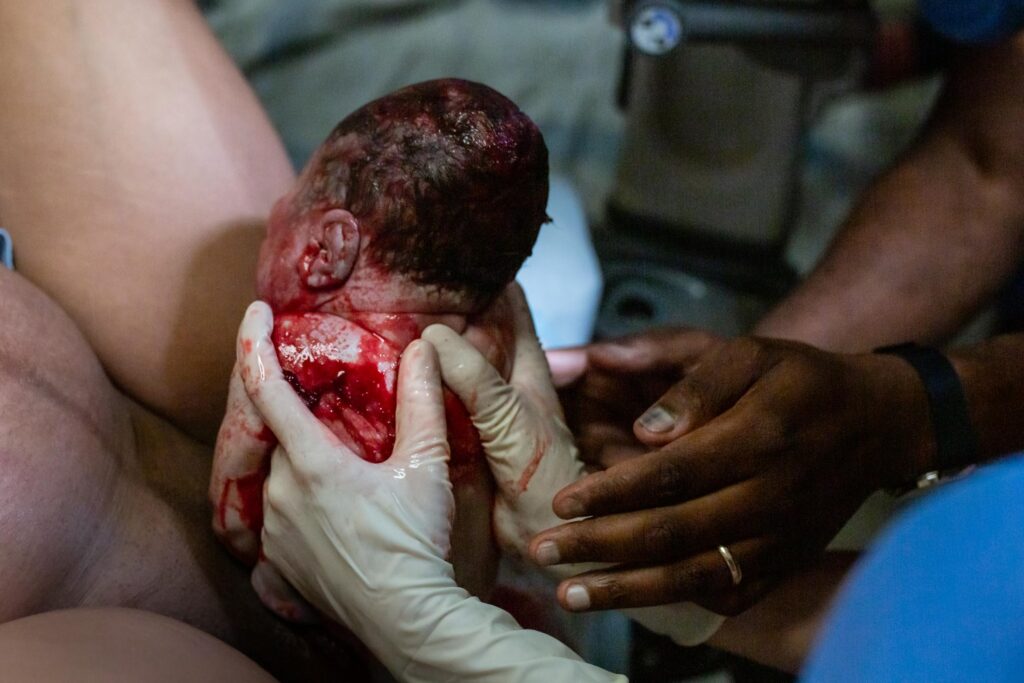 Baby A arrived at 10:41 pm: a boy!
The emotion, the pride! And then it was a scary moment since baby B should not start turning now. This is more likely with twins because they have so much room in the womb when their brother or sister has already been born.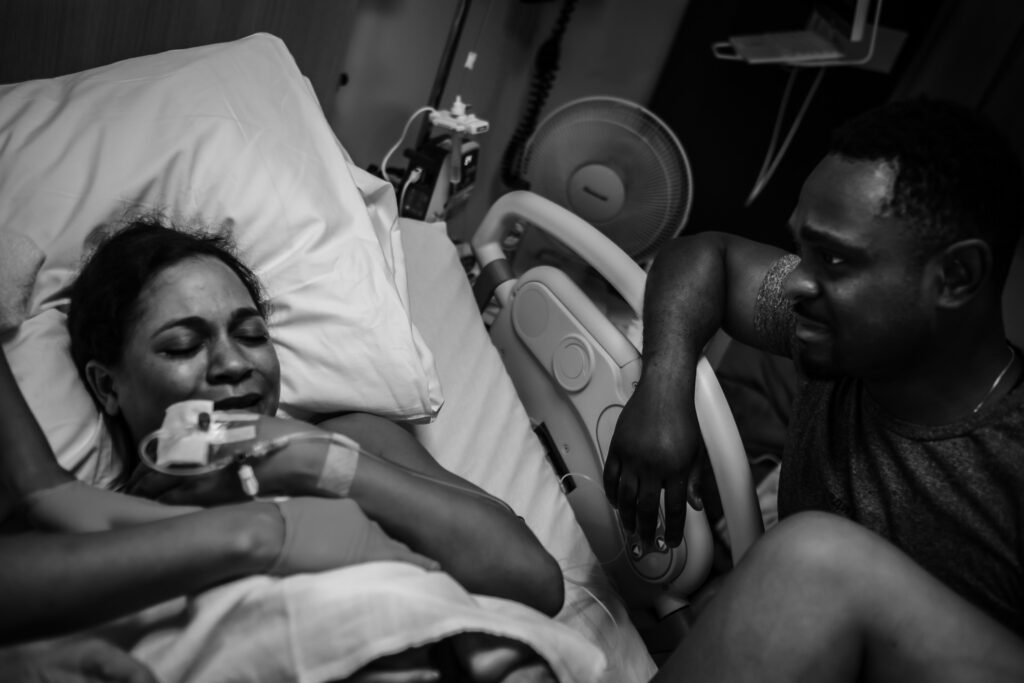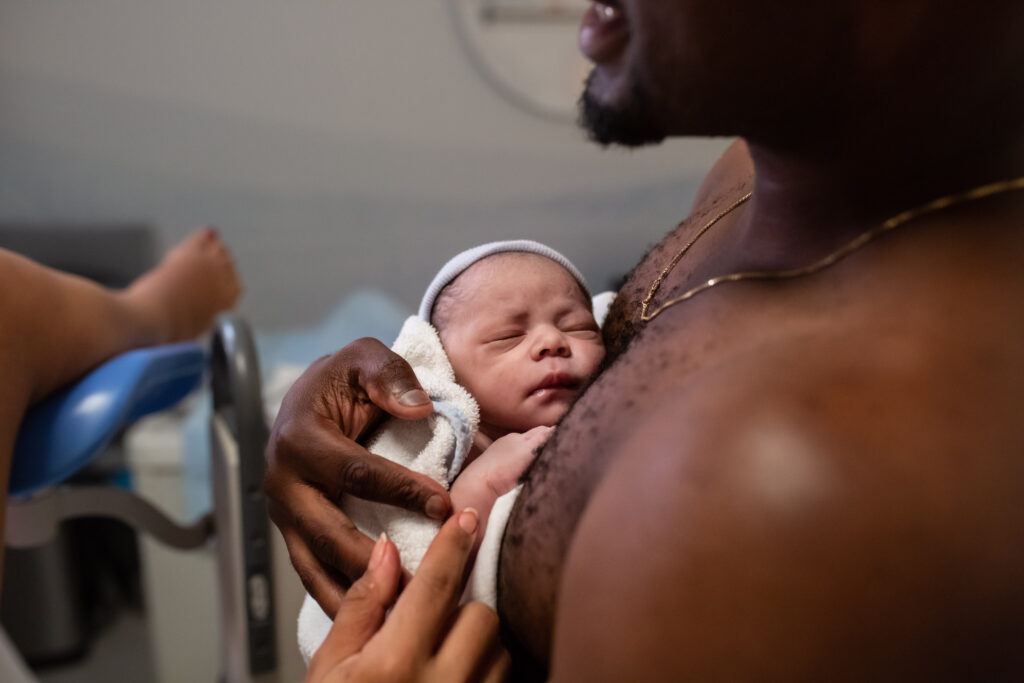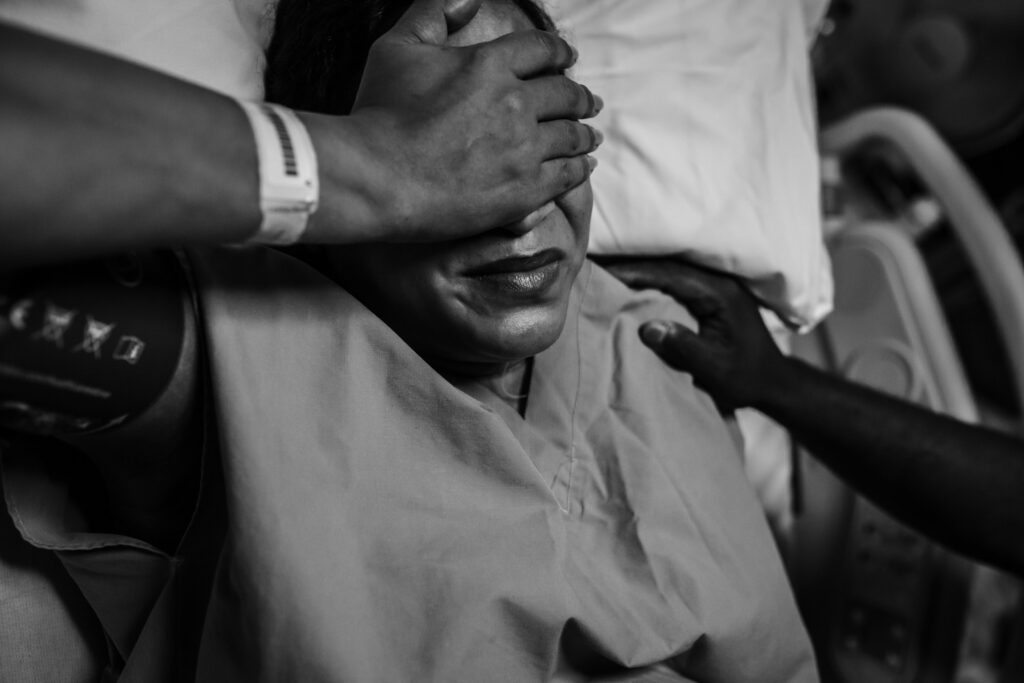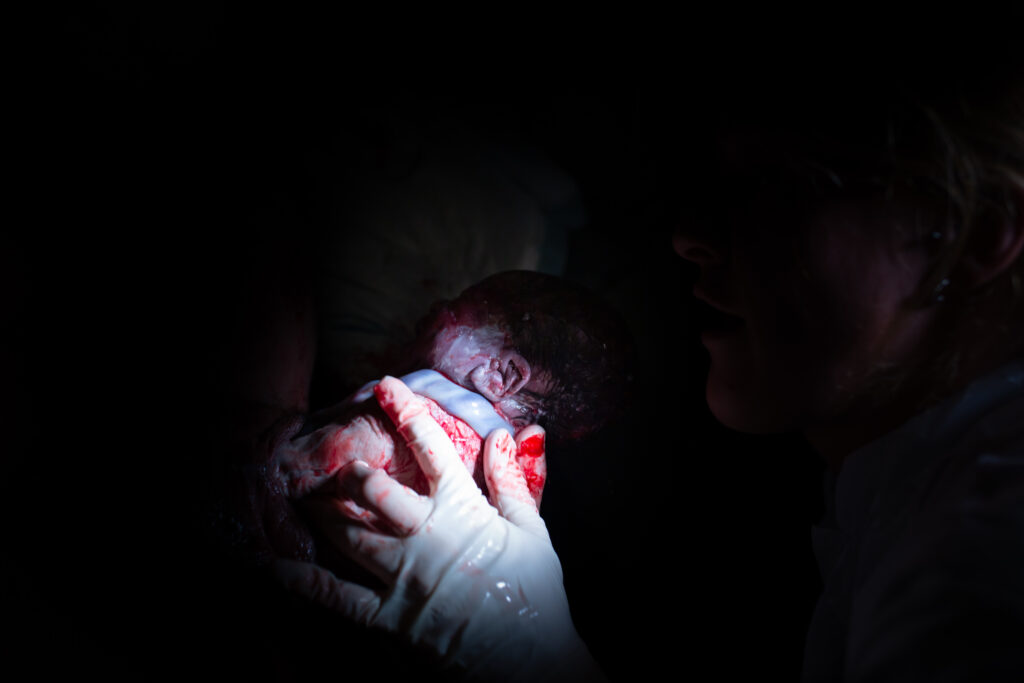 Baby B arrived safely at 11:01 pm: a girl! So special that it's a boy and a girl.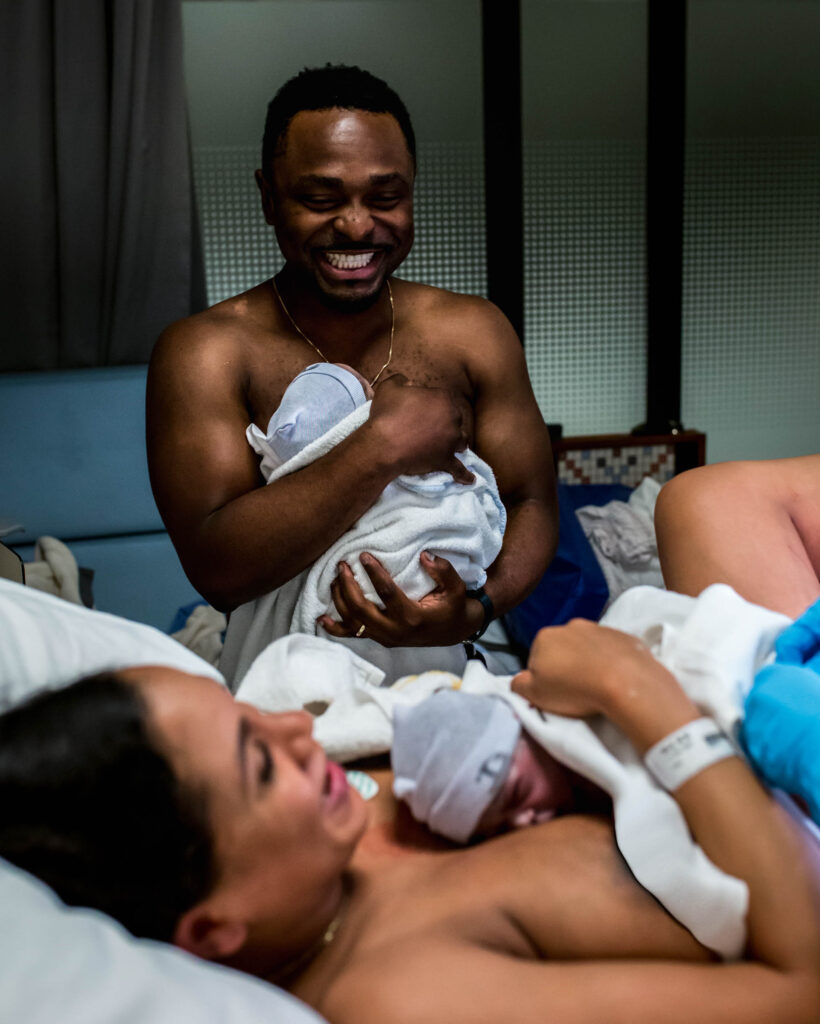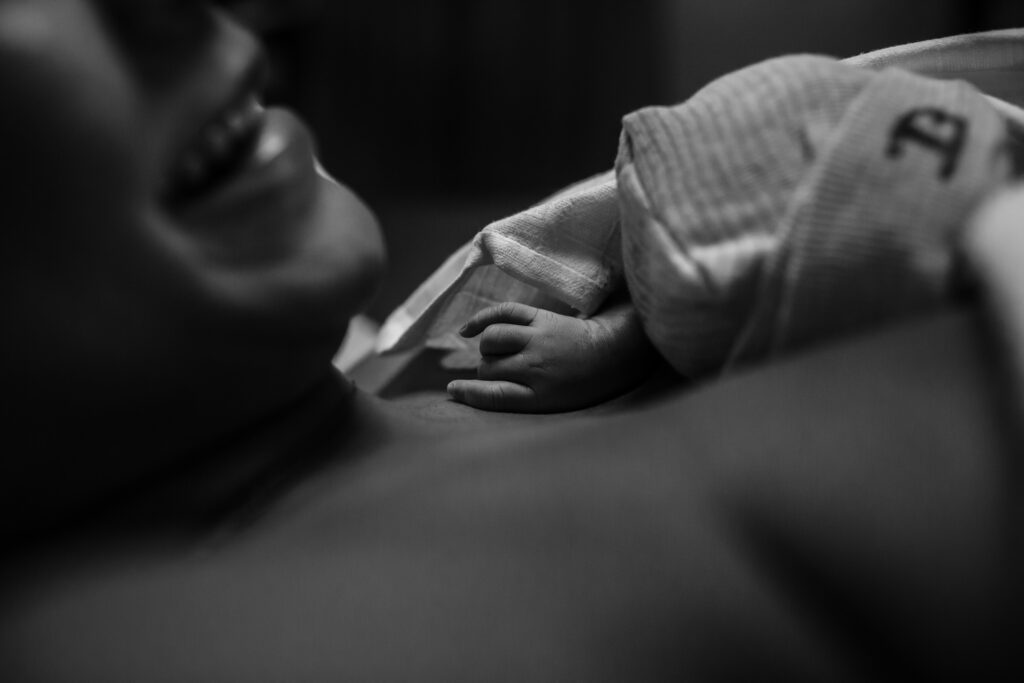 Two beautiful healthy children. A boy and a girl. This natural birth of twins. A dream come true. I am so grateful to have been able to photograph this special day in the life of such a special family.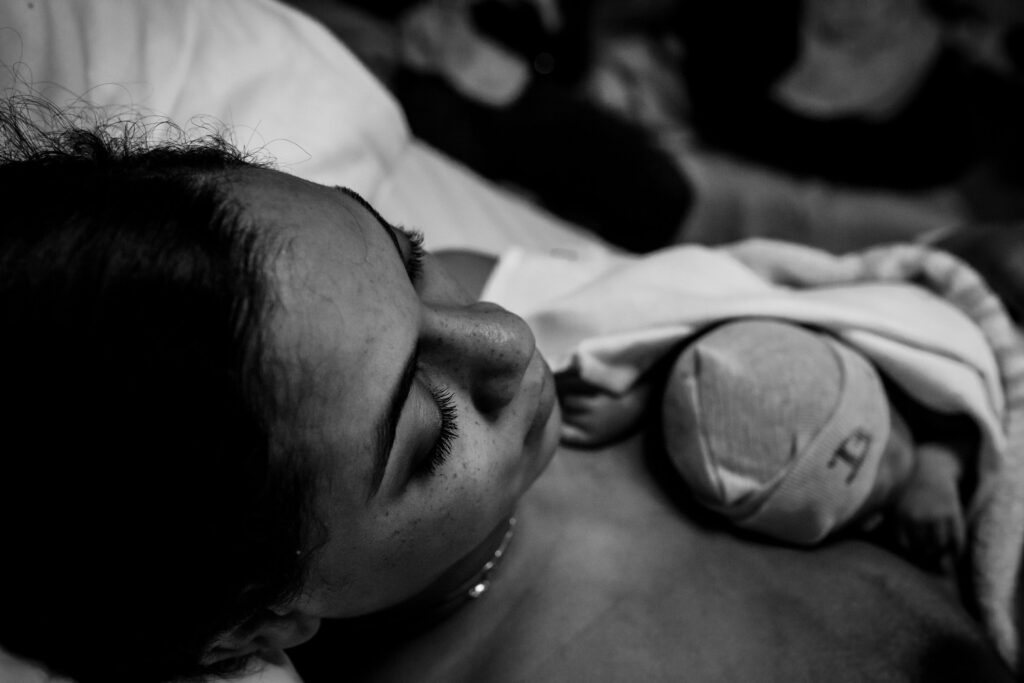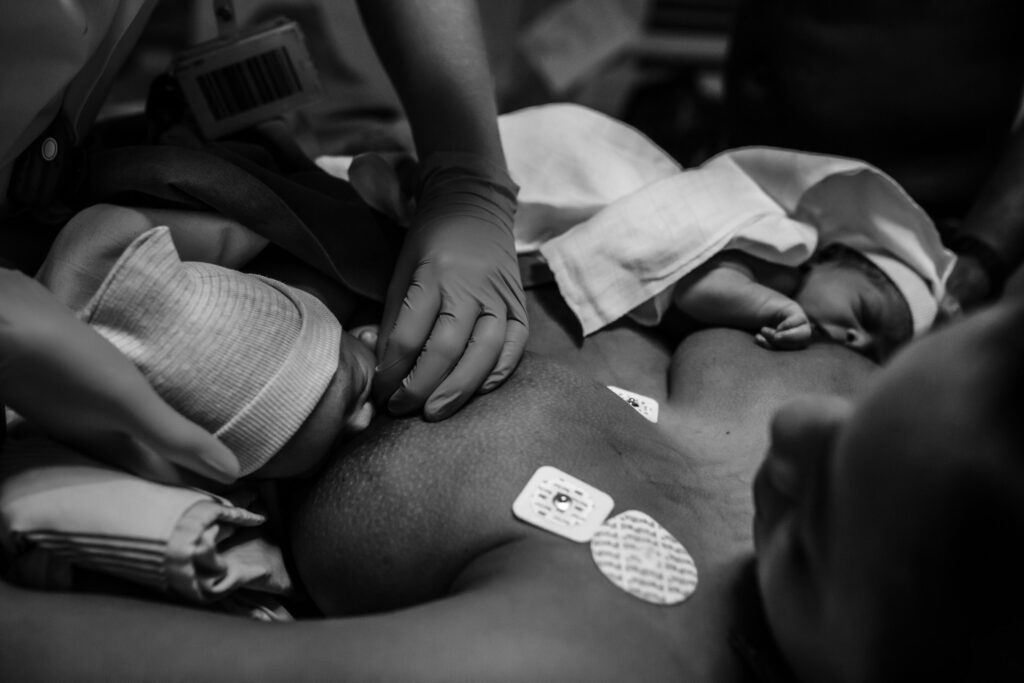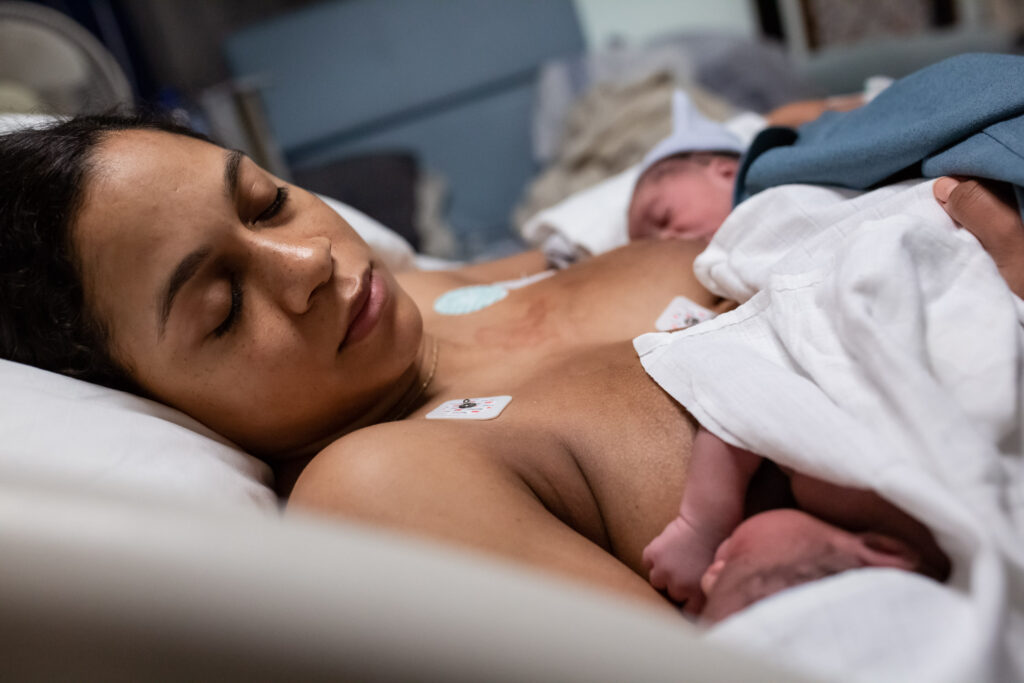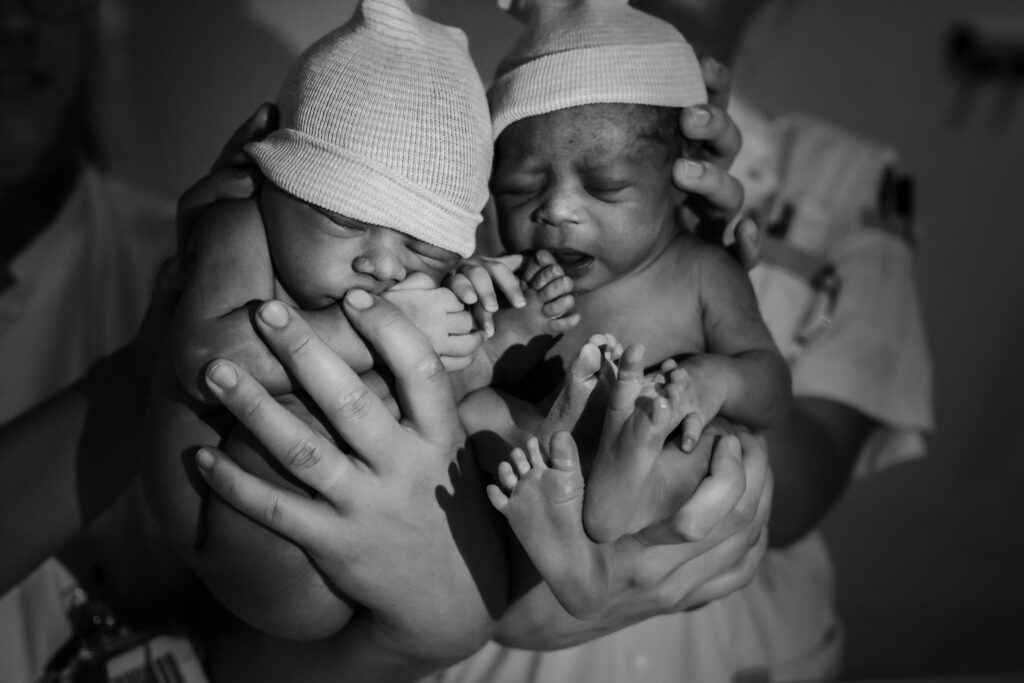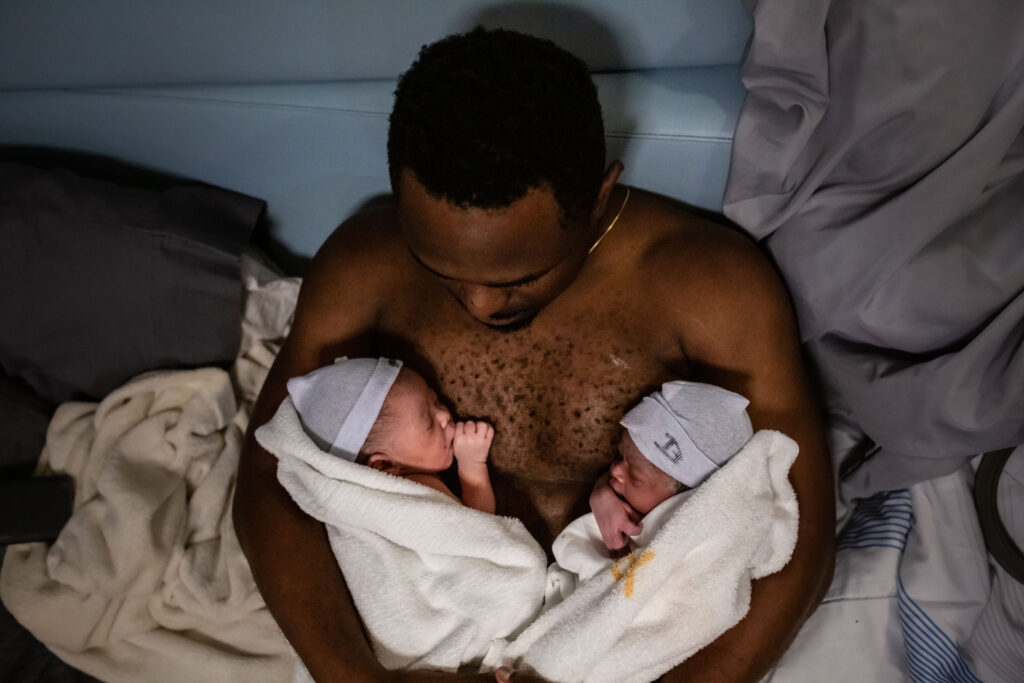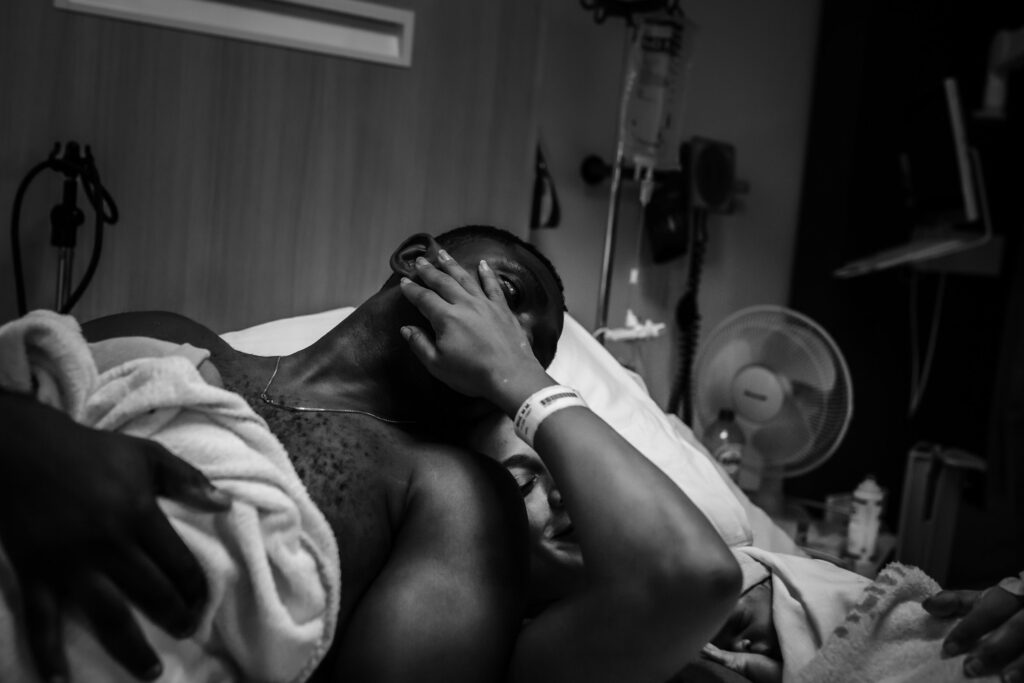 To be continued!
A few weeks later I was allowed to visit The Hague again for a Lifestyle Newborn shoot. I will also share these photos with you, soon!
---
---
Andere blogs die je misschien ook leuk vindt
---